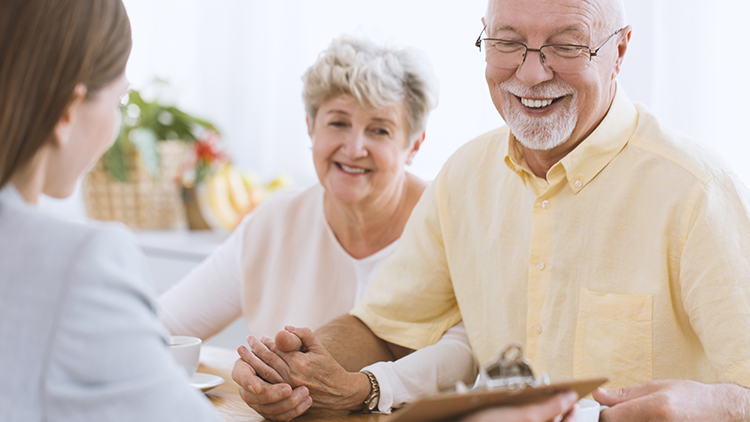 The day has come to downsize to a new residence. Are you prepared, or did the decision happen quickly due to a health or life event? No matter your situation, there are many resources to help seniors tackle the tough task of scaling back and relocating.
In parts one and two of our series on downsizing for seniors, we shared some of the potential health benefits of downsizing and provided a complete downsizing guide to help you get started.
Our third and final part of this series offers suggestions on how to determine if you need help with your downsizing project from a professional Senior Move Manager. We also offer a checklist to aid in your decision.
Benefits of Senior Move Managers
Downsizing and relocating can be a physically and emotionally difficult experience. Senior Move Managers specialize in addressing the concerns of seniors who are moving from large homes to smaller residences or senior living communities. They understand the specific needs of seniors and can be a helpful resource for older adults and/or their caregivers when transitioning to a new living space.
Professional senior moving managers can organize belongings, donate or set up sales listings for items, and even pack boxes. They can also develop a moving plan, unpack and set up the new living space, and schedule movers.
Do you need a Senior Move Manager? Consider these specific factors related to your situation:
1. Emergency Downsizing vs. Planned Downsizing
Many older adults aren't able to take the time they need to downsize. Sometimes life or health events can interfere with long-term retirement plans. While most of us would like to stay in our homes as long as possible, this isn't always practical - or safe. This is why it's so important to begin the downsizing process as soon as possible.
Having a plan in place for when it is time to transition to a right-sized living arrangement will decrease the likelihood that you will need to scramble for resources. However, if you find yourself short on time, Senior Move Managers may be a great investment.
2. Space Considerations
Are you moving from a four-bedroom, 2,600-square-foot home to a one-bedroom apartment? Or will you be moving from a three-bedroom, 1,500-square-foot home to a two-bedroom residence?
The more you have to donate, throw out, or give away to resize your life for a new space, the more likely it is you will need additional help. Most older adults will need to sift through many decades of items, and it can be tough to manage this on your own. Senior Move Managers have experience with this process and can help streamline it for you and/or your loved ones.
3. Evaluate Available Resources
Many of us have networks of family and friends who are more than happy to help with moving and downsizing logistics. However, if you find yourself with a tight moving deadline or are unable to secure help within your network, you may want to consider hiring a Senior Move Manager. They can adjust the size of their team depending on your needs and budget.
Explore Worry-Free Retirement Living
It's never too early to start downsizing and planning for your move to a maintenance-free residence. To help you in your research, we invite you to download our free costs and benefits guide to learn more about our Presbyterian Homes' life plan communities.