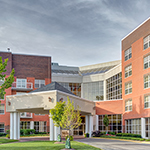 A life plan community is a large investment with a large return.

It can influence your health care, social circles, home, and day-to-day life. With such a wide-ranging impact, choosing a life plan community is a serious decision that deserves careful deliberation.

But if you're considering continuing care, you likely already understand this. You're a planner. You appreciate the importance of having arrangements in place well in advance to support your changing needs and levels of care as you grow older.