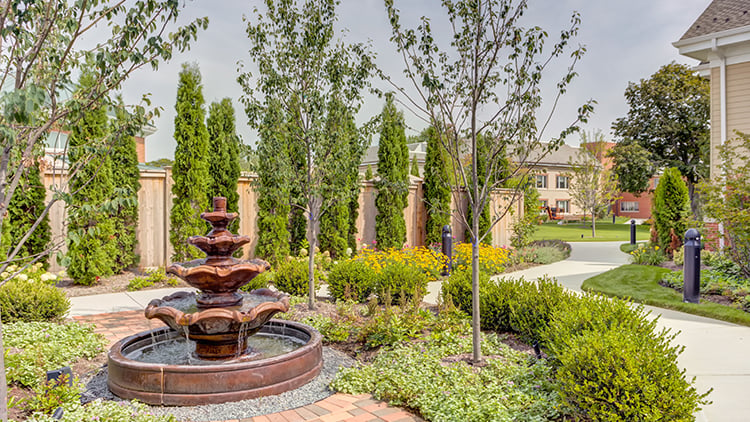 We spend a lifetime collecting memories and objects to fill our hearts and homes.
The things we collect can affect us practically, emotionally, mentally, and spiritually. That's why it's important to take the time to reflect on what we've accumulated throughout the years. This can be especially important for older adults.
If you're finding that your home inspires stress or anxiety, you may want to consider downsizing and decluttering. Additionally, downsizing to a senior living community can provide even greater peace of mind.

Here are four ways downsizing and decluttering can enlarge your life.
Surround Yourself With Cherished Items
Sometimes decluttering can mean rediscovery.
Cleaning out your attic can lead you to find heirlooms that have been buried in boxes for decades.
When you rid your house of unwanted items, you're also making room for the important things. Frame an old love letter from your spouse, or set an old family photo album out on the living room table. Feature things that bring you joy every day and take note of the difference it makes in you and those around you.
You may also enjoy: 10 things to look for at a Life Plan Community >>
Leave Household Maintenance in the Past
Our house often grows as our family and finances do. But as kids branch out and build their own homes and circumstances change, it may be time to reassess.

Do you still enjoy pruning hedges? Is it becoming more physically taxing to maintain the pool? How much time do you spend on weekly cleaning and upkeep?
If you decide that these kinds of household duties are not serving you anymore, moving into a smaller home could reduce your laundry list of maintenance tasks.
For even more freedom from the daily grind, you may want to explore a retirement community, like The Moorings, that's designed with the comfort and physical capacity of seniors in mind. That could mean never worrying about mowing the lawn or patching the roof ever again.
Have More Time to Do What Interests You
Downsizing means reducing responsibilities, and reducing responsibilities means freeing up time.
You have worked hard and sacrificed your time to build a good life for you and your family. Your retirement should be spent doing the things you enjoy most. Fill your days volunteering, reading, making art, visiting with family, and traveling.

Or maybe you're looking forward to finally discovering what your true passions are at this stage in your life.
The advantage of downsizing to a retirement community is that it can not only free up more of your time, but provide you with the built-in community and resources to continue to learn new skills and explore interests you never knew you had.
Related read: Learn about the maintenance-free lifestyle The Moorings offers >>
Prepare for the Future
Set your future self up for success. Think about what you can do now to make your life easier and more secure down the road.
Transitioning to a smaller home with less clutter may be easier to maintain and navigate as you age. This can give you more independence and a greater degree of self-efficacy for years to come.
In addition to downsizing, some people appreciate the extra layer of security that a life plan community provides. At a Life Plan Community like The Moorings, you'll find not only independent living, but also assisted living, memory support, and rehab if you should ever need these services.
Live Your Best Life at The Moorings

Downsizing and decluttering encourages you to fill your life with the things that matter and free yourself of the things that don't. This is the key to weaving comfort and peace of mind into the fabric of your home.

Are you considering a move to a smaller home, or are you just beginning to dip your toes into the idea of downsizing? Read our guide to help you get started with finding a move manager, choosing a real estate agent, and more.