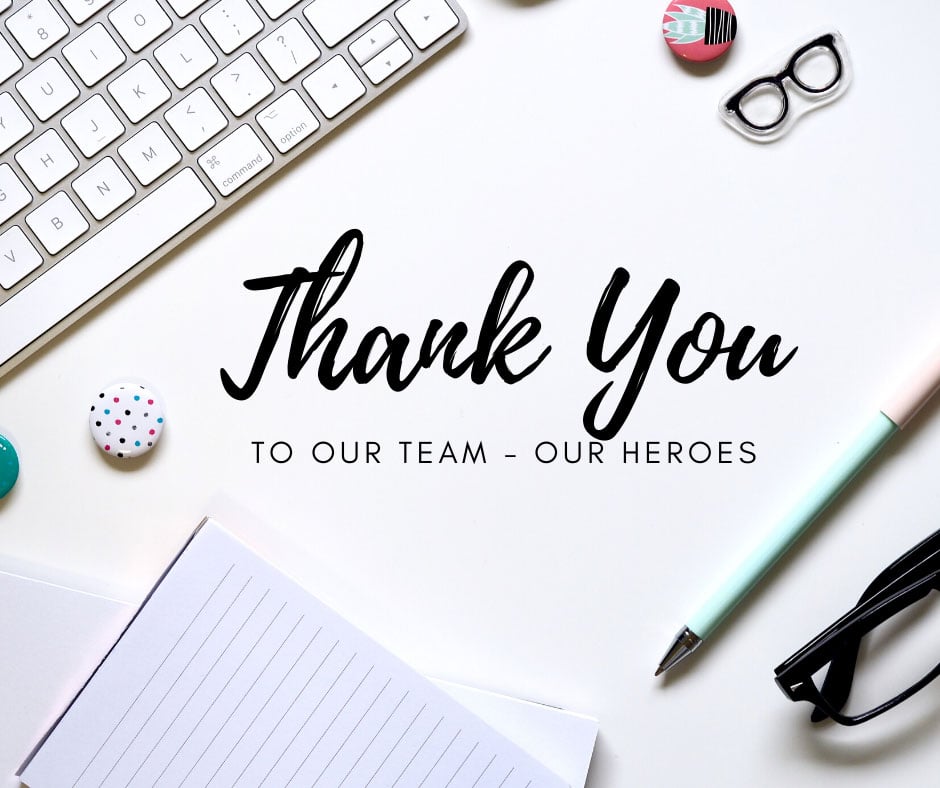 In addition to the many heartfelt thanks and expressions of gratitude directed to the health care workers on staff at Presbyterian Homes communities in Evanston, Lake Forest and Arlington Heights, and in recognition of the extraordinary work being done by these exceptional men and women, the Presbyterian Homes' Board of Directors authorized an extraordinary pay increase for all community staff starting on April 13th and continuing until June 5th.
While we understand that this token increase in wages by no means fully expresses the value of their service, we hope that in some small way our community heroes understand just how important the work they are doing is to the residents of Westminster Place in Evanston, Lake Forest Place and The Moorings of Arlington Heights.
After the announcement was made, the employees expressed their appreciation, and some were quoted as saying "working in the communities is where they want to be right now".
From all of us working behind the scenes, THANK YOU!!