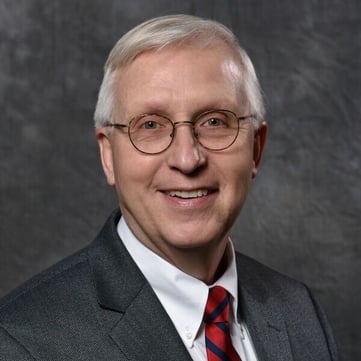 Lake Forest, Ill. – February 1, 2017 – Today, Presbyterian Homes announced Glenn Brichacek is the new executive director at Lake Forest Place, the organization's senior living community in Lake Forest, Ill. In this role, Brichacek will oversee all community operations, manage community staff, foster resident relations and serve on the organization's corporate leadership committee.
Most recently, Brichacek, a veteran of the senior living industry, served for 15 years as Chief Executive Officer of Admiral at the Lake, the nonprofit CCRC located in Chicago. Prior to that, he held several leadership roles, including executive director, at Mather Lifeways, the nonprofit with senior living communities in the northern suburbs of Chicago.
Brichacek, a longtime resident of Highland Park, holds a Master of Business Administration (MBA) from Northern Illinois University in DeKalb, Ill.; a Doctor of Philosophy (PhD) from Northwestern University in Evanston, Ill.; a Master of Divinity in Pastoral Theology (MDiv) from the Princeton Theological Seminary in Princeton, New Jersey; and a Bachelor of Arts (BA) from Millikin University in Decatur, Ill. Additionally, he works with several not-for-profit entities benefitting both the aging and student populations.
"Glenn has an exceptional track record in the leadership category," said Todd Swortzel, president and chief executive officer, Presbyterian Homes. "His knowledge of senior living runs deep. His knowledge of the nonprofit sector is extensive. His pastoral background rounds out his business acumen. I know Lake Forest Place will thrive with Glenn in charge, and we are delighted to welcome him aboard."