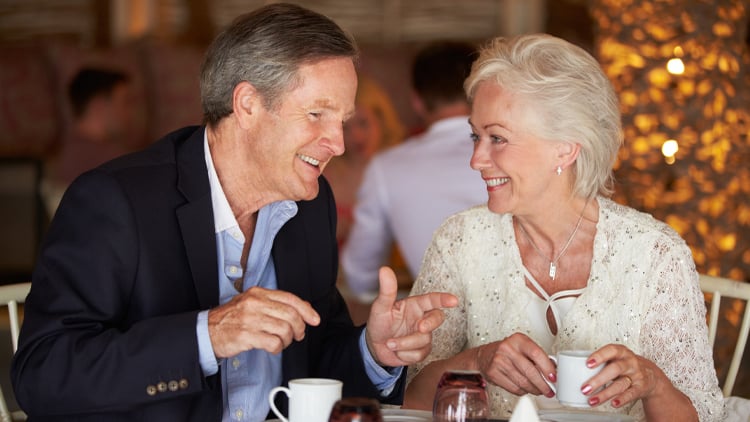 If you're seeking a fun pastime in Lake Forest, IL, one of Chicagoland's premier neighborhoods, you won't want to miss these 10 destinations that are perfect for older adults.
Fun Things to Do in Lake Forest, IL
1. Citadel Theatre Company
The Citadel Theatre Company is the Lake Forest home of a professional theatre troupe. Here, you can enjoy everything from beloved classics to exciting new works.
Past productions include "Sentimental Journey: A Musical Tale of Love and War," a true romantic history set against the backdrop of WWII; "The Roommate," a dark comedy about a recently divorced woman in her mid-fifties; and "Joseph & the Amazing Technicolor Dreamcoat," a timeless musical.
View their upcoming 2019-2020 season to plan your visit.
2. Forest Park Beach
Forest Park Beach has everything you could need for a pleasant day at the lake. It's broken into four areas, including a 21+ beach that's perfect for older adults. You can also walk along a stone footpath or launch a boat for a day out on the water.
The park is located at 220 E Deerpath Rd, Lake Forest, IL 60045. Residents of Lake Forest with vehicle stickers can park in the lots, but non-resident parking is not allowed at the beach without a permit.
______________
Related: Lifelong Learning Opportunities for Chicago-Area Seniors
______________
3. Elawa Farm
Elawa Farm is a restored gentleman's farm and garden dating back to the early 1900s. Built in 1917 for A. Watson Armour, a member of one of Chicago's oldest and most distinguished families, the grounds today have been restored as an enduring and gorgeous example of estate farm architecture.
You can stroll the garden to take in both the landscaping and the architecture, or visit the market to purchase locally-grown produce. Elawa Farm also hosts special events you can attend, which you can view here as you plan your visit.
4. Wildlife Discovery Center
On the grounds of Elawa Farm, you'll also find the Wildlife Discovery Center. It is a living natural history museum and instills a passion for wildlife conservation and environmental stewardship in guests of all ages.
The center is especially significant because it's located along the Middlefork Savanna, a globally threatened ecosystem that provides shelter to a variety of plant and animal species. Programs at the center include adult education programs, group tours, and live animal exhibits.
5. Fort Sheridan Forest Preserve
If you love the outdoors, you'll enjoy Fort Sheridan Forest Preserve, a shoreline preserve with plentiful opportunities to enjoy nature. It was originally a U.S. Army base until it closed in 1993, only to reopen as a public space.
At Fort Sheridan Forest Preserve, you can bike, fish, hike, cross-country ski, and go on self-guided trails and exhibits. There are both paved and unpaved trails for all hiking skill levels.
6. History Center of Lake Forest-Lake Bluff
Immerse yourself in local history at the History Center of Lake Forest-Lake Bluff. By touring the center, you can see what Lake Forest living has looked like for nearly two centuries.
A permanent exhibit features interactive displays highlighting significant people, places, and events that have shaped the area, while rotating exhibits give you a chance to take a closer look at specific topics. Admission to the museum is free. Learn more and plan your visit here.
______________
Related: The Spirit of Philanthropy at Lake Forest Place
______________
7. Market Square
While you're looking for fun things to do in Lake Forest, IL, be sure to stop by Market Square. Past and present combine at one of the first planned shopping centers in the United States.
This unique shopping center in downtown Lake Forest is an excellent way to spend a free morning or afternoon. With a variety of shops and restaurants, there's something for everyone.
8. Popcorn Factory Store
Looking for a unique stop in the Chicagoland area? During your time in Lake Forest, pick up a treat from the Popcorn Factory Store!
The Popcorn Factory has been in business for 40 years and is known for its wide variety of popcorn-based snacks and gifts. If you visit the factory store, you can purchase delicious gifts that are normally only available in catalogs.
9. Lake Forest Book Store
Though increased online competition and a changing market have forced many independent bookstores across the country to close, the Lake Forest Book Store is still going strong.
Get lost in the stories tucked away in the well-lit shelves of the book store and discover a new favorite. If you time your visit right, you may even be able to enjoy an author visit. You can view upcoming events here.
10. Deer Path Golf Course
Lake Forest is a golf enthusiast's Eden. There are many courses that await you with favorable walkability, eminently puttable greens, and impeccable landscaping.
While most courses are private, anyone is welcome to visit the public Deer Path Golf Course. You can view rates and even book a tee time online.
Lake Forest Retirement Community
Another landmark of the Lake Forest area is Lake Forest Place, a luxury retirement living community. Learn more about our community by downloading your complimentary guide, which will answer questions like:
What kind of floor plans are available?
Why do people like me decide to live at Lake Forest Place?
What are the costs and fees I can expect to pay?
Download the guide today.