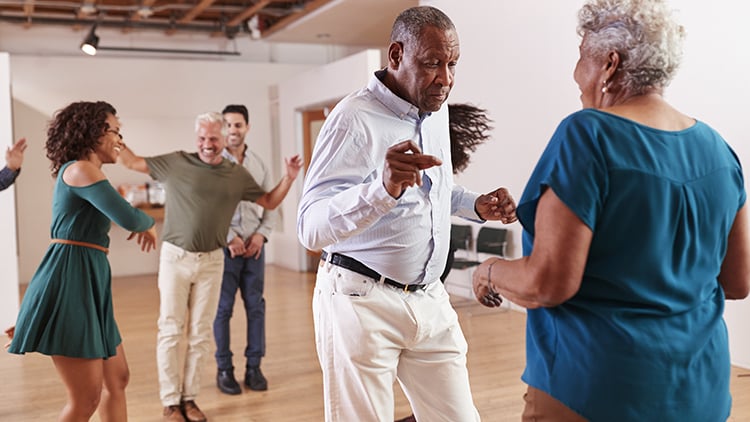 It was Mark Twain who said Chicago "is always a novelty; for she is never the Chicago you saw when you passed through the last time."
Is it any surprise, then, that such a city of novelty is bursting with lifelong learning opportunities for seniors?
If you're a lifelong learner in the Chicago area looking for your next challenge, these five ideas might just spark your imagination.
Ideas for How to Engage in Lifelong Learning in Chicago
1. Explore a Museum
If you're a Chicago native, you likely already have a favorite museum. With new exhibits and fresh new takes on thought-provoking topics, though, the museums here mirror their parent city: they're a constant source of novelty.
Give these Chicago-area museums a try to stimulate your brain on your next free Saturday:
___________________
Related: The Art of Remaining Curious: Lifelong Learning at Westminster Place
___________________
2. Immerse Yourself in Art
"Art never responds to the wish to make it democratic; it is not for everybody; it is only for those who are willing to undergo the effort needed to understand it."
—Flannery O'Connor
Whether you're an artist yourself or an appreciator of all things creative, a day spent poring over great works of art is a wonderful way to engage in lifelong learning and keep your mind sharp.
The city of Chicago is full of places to enjoy art, including:
___________________
Related: Famous Artists Who Did Their Best Work after 60 [INFOGRAPHIC]
___________________
3. Reap the Benefits of Musical Expression
Chicago has a rich musical history that has provided a strong foundation for the thriving musical scene today. Here are a few ways for Chicago seniors to enjoy the benefits of listening to and making music:
4. Take a Class
As you pursue continuous learning in your 60s and beyond, you may find yourself drawn to more structured avenues, such as college and university courses. Luckily, Chicago is home to some of the finest institutes of higher learning.
For example, many residents at Westminster Place, one of Presbyterian Homes' Chicago area retirement living communities, enjoy taking classes through the Osher Lifelong Learning Institute at nearby Northwestern University.
Other area universities and colleges offer programs for older adults as well. For example, the University of Illinois Urbana-Champaign offers summer workshops open to adults and Loyola University has an online option that allows you to sign up for a single course (as opposed to pursuing a degree).
5. Learn a New Language
Learning a new language comes with many cognitive benefits and if you're a traveler, it can come with practical benefits on your next trip.
Nowadays, there are many apps you can use to learn a new language right from your phone. However, nothing beats practicing with someone who speaks the language you're trying to learn and Chicago has many places to do just that. View some of the best language classes in Chicago here if you're ready to take on a second (or third) language.
Looking for Your Next Read?
We hope we've given you some ideas for the next step of your lifelong learning journey. If you're looking for something to read next, we recommend our free Senior Living Options online guide. In it, you'll learn about the different types of living options available.