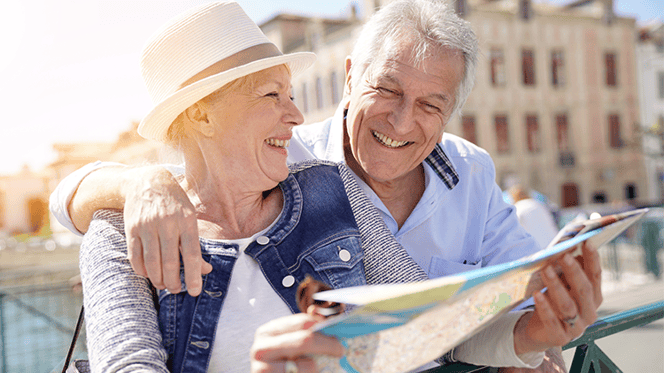 There are so many things to do in Arlington Heights, it's difficult to narrow down the list to just 10 destinations. However, here are some of the most popular destinations for you to check out on your next visit!
Things to Do in Arlington Heights
1. Metropolis Performing Arts Centre
Located in Arlington Heights' historic Downtown, the Metropolis Performing Arts Centre is where you can go to take in professionally staged musicals, comedies, national touring musical acts, and engagements with Chicago's famous improvisational comedy troupe, Second City.
You can view upcoming performances and buy tickets online here.
_____________________
Related: Meet the Residents: Kenji and Yuriko K.
_____________________
2. Arlington International Racecourse
The Arlington International Racecourse offers you a chance to catch live thoroughbred races May through September. Not only does Arlington International offer racing, but it also offers delicious dining and gorgeous grounds that make for a promising afternoon out with friends or family.
Plan your visit online to view special events, learn more about what attire you'll feel most comfortable in, and buy tickets in advance.
3. Lake Arlington
Calling nature lovers! At Lake Arlington, you can spend the day boating or walking the 1.84-mile path. The park at the man-made lake also hosts activities that are open to the public, and there are seasonal boat rentals (sailboats and paddle-boats)and sailing lessons available as well.
4. Mitsuwa Marketplace
Arlington Heights is bursting with strong cultural heritages. One location in which that is evident is the the Mitsuwa Marketplace, a thriving Japanese grocery store that is the Midwest's largest Japanese market.
If you're a fan of Asian cuisine, visit the marketplace to shop for fresh seafood, in-season produce, and artisanal meat. Stay for a meal at the delicious food court that offers Japanese, Korean, and Chinese dishes.
_____________________
Related: Lifelong Learning Opportunities for Chicago Area Seniors
_____________________
5. Arlington Heights Historical Museum
Travel back to the past at the Arlington Heights Historical Museum. Here you can explore the historical heritage of the area at the site of the Frederick W. Müller home and soda pop factory.
There are several buildings at this impressive location, including a house from the late 1800s, an 1880s coach house, a replica log cabin, and an old soda pop factory. If you'd like, you can also time your visit to enjoy a special event, which you can explore here.
6. Memorial Park
If you'd like to take a moment for reflection during your tour of Arlington Heights, visit the Memorial Park. Here you'll be able to pay tribute to the community's active-duty service members, veterans, and their families.
Features of the park include a central plaza that educates and informs visitors, a set of bronze markers listing the 15 military conflicts in which Arlington Heights veterans served, and commemorative bricks for individual veterans with inscriptions detailing their military service.
7. Farmer's Market
If you happen to visit during the summer or early fall months, be sure to visit the local Farmer's Market. Held on Saturdays during June through October, here you'll find fresh, local foods and produce. A sampling of the goods includes artisanal cheese, homemade pastries, freshly roasted coffee, and handmade crafts.
The Farmer's Market goes from 7:30 am-12:30 pm and is held at the commuter parking lot across from the Arlington Heights Historical Museum on Vail Ave. and Fremont St.
8. Nickol Knoll Golf Club
The Nickol Knoll Golf Club promises to be a challenging but enjoyable course for golf beginners and experts alike. For those who are still on the fence, the course offers beautiful views of the area from several shots from elevated tees.
There are also daily specials, including Senior Tuesday when those over age 60 can play for just $6.
9. Arlington Heights Dining
Arlington Heights is home to more than 200 restaurants, so you don't have to worry about finding something delicious to eat during your trip. The area offers everything from sushi, to authentic Irish food to Thai food to Italian dishes.
You can explore the restaurants in Arlington Heights here.
10. Art-Inspired Destinations
For art lovers, Arlington Heights abounds with opportunities to unleash your creativity and spark your imagination. There are several places where you can shop for art supplies, as well as places that offer classes and demonstrations.
Some local favorites include:
11. Arlington Heights Library
Book lovers should be sure to stop by the Arlington Heights Library. This one-stop education center has many offerings including technology lessons for seniors, genealogy and local history studies, and the locally-famous Bookmobile .
Services offered through the active Senior Center at the library include:
Computer room
Senior computer classes
Reading room
Assistive devices
Library delivery services
Arlington Heights Senior Living
Whether you're considering living in Arlington Heights, IL, or simply visiting, there are so many wonderful opportunities to engage all of your senses on a daily basis.
While you're in the area, you're also welcome to schedule a tour The Mooring of Arlington Heights. We would love to show you around our beautiful, tight-knit community.