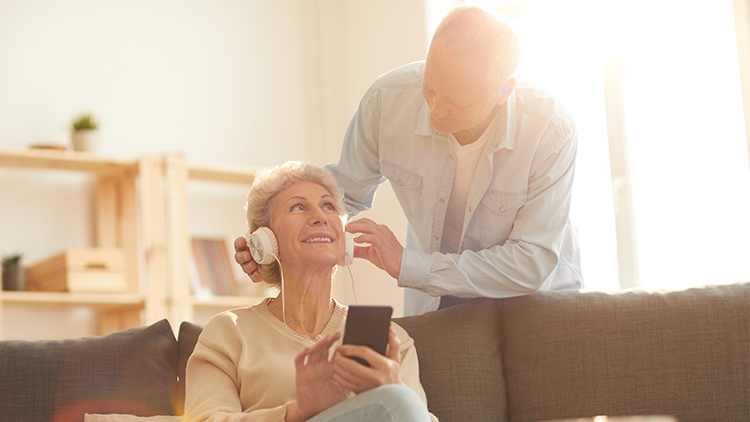 Whether you enjoy reading classic novels or are looking for something new, we've collected 10 for you to discover on audiobook.
You'll find an Audible link to each story below for handy downloading if you subscribe to the service. And if not, just check your favorite audiobook app or player for these titles.
Choose your favorites and start listening today.
The Great Gatsby - F. Scott Fitzgerald
One of the most beloved American novels, this classic Fitzgerald work explores themes of love, wealth, nostalgia, and greed. It's just as relevant today as it was in the Jazz Age. Whether you've read it over and over or it's your first time, you're sure to find something to make you think in this novel.

Lonesome Dove - Larry McMurtry
This essential Western novel has all the elements of the genre - romance, adventure, outlaws - but with a deeper nuance than most. If you get deeply invested in the life and times of the larger-than-life characters, there are always two more books in the series and a television miniseries as well.
The Giver - Lois Lowry
Written in 1993, this novel has quickly earned its place among other classic dystopian stories. Follow the tale of Jonas, a 12-year-old living in a society that seems perfect - but which quickly reveals a darker side.
The Giver on Audible
Related: Lifelong learning opportunities for Chicago-area seniors >>
A Tree Grows in Brooklyn - Betty Smith
This novel is a semi-autobiographical look at the author's life during her childhood and teenage years in Brooklyn. Critics have called it a timeless classic. Pick it up on audiobook today and discover why.
A Tree Grows in Brooklyn on Audible


The Joy Luck Club - Amy Tan
The protagonists of this novel are the Chinese-American women who meet at a San Francisco church and gather to play mah jong on a regular basis. Follow their stories and those of their American-born daughters in this novel set in the late 1940s.

The Joy Luck Club on Audible


On the Road - Jack Kerouac
For anyone who's interested not only in the Beat movement of the 1950s but also in a look at midcentury America, this is the quintessential novel. Hear Kerouac's mostly-true account of himself and his friends as they journey across the country in search of answers to life's biggest questions.
The Last of the Mohicans - James Fenimore Cooper
You may have seen the movie of the same name starring Daniel Day-Lewis, but there are plenty of differences in the original novel penned in 1825. Although the original writing can seem old-fashioned to our ears, give it a chance - you'll find a wonderfully told tale of adventure and romance in the pre-American frontier.
The Last of the Mohicans on Audible
Related: Famous artists who did their best work after age 60 >>
The Book Thief - Markus Zusak
Now an international bestseller, The Book Thief traces the story of a German girl, her foster parents, and her friend Rudy during the early years of WWII. Narrated by an unusual character, the book is historically factual as well as deeply riveting.
The Book Thief on Audible
Life of Pi - Yann Martel
You may have seen the intriguing cover of this book already - a Bengal tiger on a lifeboat with a boy. But that scarcely tells the whole story of what's inside. Follow the story of Pi Patel and his remarkable journey that will have you thinking about life's big truths until the very end.
Life of Pi on Audible


The Lion, The Witch, and The Wardrobe - C.S. Lewis
It may be advertised as a children's book, but this novel - and the entire Chronicles of Narnia series - has something for readers of every age. Enjoy this beautifully-written book for the first time or for the first time in years.
The Lion, The Witch, and The Wardrobe on Audible
Write the Story of Your Own Life
Now that you've enjoyed some great literature, why not plan for the next chapter of your own life? See why retirement doesn't have to mean slowing down - it means doing more of what you love.